Ajay Devgan: News Video going Viral On Social media, Crowd lynching Actor at Delhi
After the video of the minor quarrel in the country's capital Delhi went viral, some people linked it to Mumbai, that too with National Award winning actor Ajay Devgan. Actually, a video of a quarrel in Delhi is becoming very viral on the internet media, it is being told that in this video actor Ajay Devgan is being beaten. A lot of people are seen in the video and this case is being told by the Delhi Police related to the parking dispute.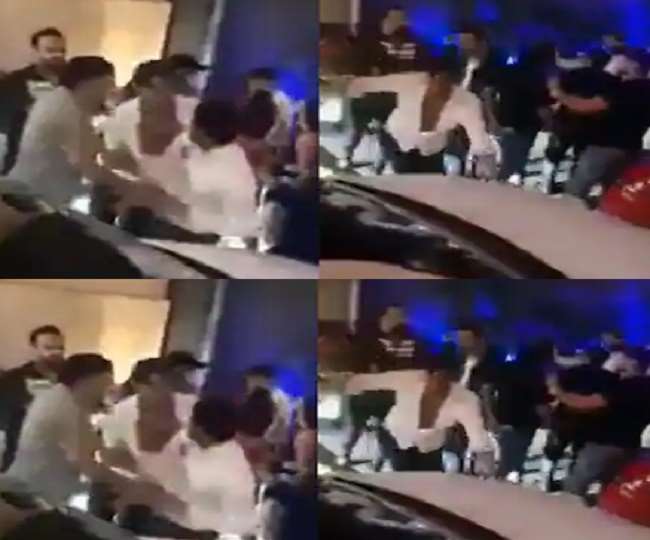 At the same time, a spokesman for actor Ajay Devgan has described this video as a fake and said that nothing like this has happened to Ajay. He has not been to Delhi for almost a year and a half. Despite this, this video is becoming increasingly viral on the Internet media. To find out the complete truth, Jagran also investigated and found every fact related to the video to be false. It has no link to actor Ajay Devgan.
According to the information received, a fight in a parking dispute in Delhi's Aerocity area and then a video of a man beaten up is becoming increasingly viral on the internet media.
In this video, it is being claimed that the person being beaten in the parking dispute is actor Ajay Devgan. However, no one is identified in the video and it cannot be said that the person seen in it is Ajay Devgan. It is being said that some people beat up Ajay Devgan badly outside a pub in Delhi on Sunday night for not supporting the Kisan agitation and the official rant on the issue.
On the other hand, Ajay Devgan's spokesperson said that Ajay Devgan did not go to Delhi since the promotion of film Tanhaji – The Unsung Warrior in 2020. In such a situation, the report related to a clash outside a pub in Delhi is absolutely baseless and untrue. It has also been said that Ajay Devgn is currently busy shooting the film Maidan, Mede and Gangubai Kathiabari with his team in Mumbai.