Chenab Rail Bridge: Height Cost & more Interesting Facts About Chenab Bridge
Chenab Rail Bridge is the world's highest railway bridge built in India, We are going to discuss interesting facts about Chenab Bridge of Jammu & Kashmir, India.
Railway Minister Piyush Goyal shared a picture of the 476-meter-long steel arch of the railway bridge over the Chenab River of Jammu and Kashmir last day.
Interesting information about Chenab Rail Bridge
Chenab Rail Bridge Height
The Chenab Bridge is named after the Chenab River in Kashmir. This bridge is about 359 meters high from the river level.
This bridge is also 35 meters taller than the world's iconic Eiffel Tower. Which has taken more than 3 years to make.
The Chenab rail bridge is a part of an ambitious railway project that connects Kashmir with the rest of India. The construction of the bridge was started in November 2017.
Cost of Chenab Bridge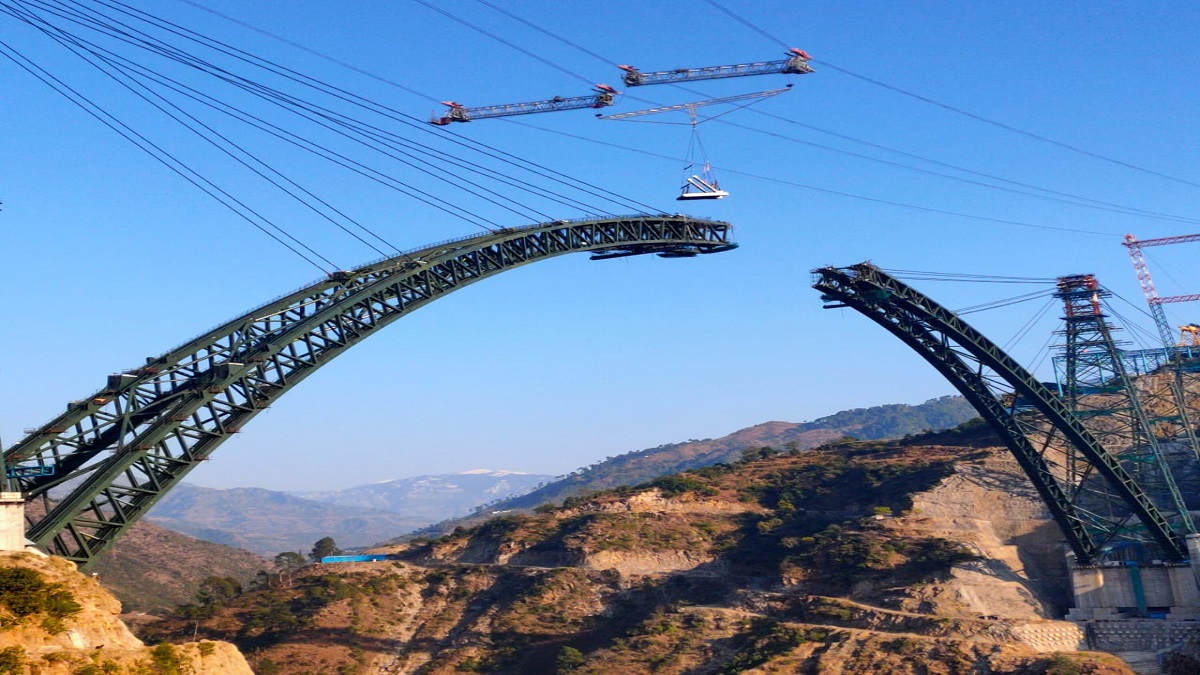 The Chenab Bridge is built at a cost of Rs 1,250-crore, will also be able to withstand earthquakes of magnitude 8 Richter scale.
Railway officials had said at the launch of the project that its "security setup" would be done in view of potential terrorist threats and earthquakes.
The total length of the bridge is 1,315 meters. (1)
It will be an important link in the 111-km stretch between Katra and Banihal which is part of the Udhampur-Srinagar-Baramulla section of the Kashmir railway project.